About Broadway Bound Dance Academy
Established in 2003 by Angela Ringer, Broadway Bound Dance Academy is conveniently located in downtown Selah, WA. In 2017, Samantha Groth purchased BBDA from her mother, Angela to continue running the family business.
Our facility offers two dance studios, one with traditional hardwood flooring and another with matlay flooring. We also offer a full line of dancewear and shoes in our BBDA Store.
BBDA Registration Packet 2022-2023
We offer dance classes for all!! Ballet, Tap, Jazz, Hip Hop, Pom, Contemporary and so much more! Contact us to schedule your free trial class!
About Our Classes
Broadway Bound Dance Academy is committed to offering the most up to date, technical training in all areas of dance. We specialize in classes for children and young adults and offer a competitive program, Dance Addiction for the most serious dancers. Classes offered include Ballet, Tap, Jazz, Hip-Hop, Contemporary, Cheer & Pom, Pointe, Turns/Tricks & Leaps, and Strength & Flexibility. Our program is designed to be a positive, rewarding and fun experience for all dancers.

SAMANTHA GROTH
Owner/Director
Samantha began dancing at age 3 and is trained in Ballet, Pointe, Tap, Jazz, Hip-Hop, Pom/Cheer and Contemporary. A 2009 graduate of Selah High School, Samantha is a former member of the Vikings Dance Team. She also spent 7-years as a member of the Dance Addiction Competitive team at BBDA and two years as a member of the EW Elite Dance Team in Richland, WA. She has won many awards as a dancer including National Championships in Jazz & Hip Hop with the 2009 EW Elite Sr. Dance Team. Samantha was also honored to receive 2nd Place in both Jazz & Hip Hop at the 2009 Dance Worlds Competition in Orlando, FL. Samantha has studied with many of today's most prestigious dance professionals including Tabatha & Napolean D'umo, Tyce Diorio, Barry Youngblood, Karl Mundt, Doug Caldwell, Misha Gabriel and Mia Michaels, just to name a few. She continues to train extensively in all areas of dance to bring her students the most up to date technique and choreography while bringing fun and exciting energy to all of her classes.

ANGELA RINGER
Instructor/Artistic Manager
Angela Ringer started her career as a dancer at the age of 10. She has and continues to study extensively in Ballet, Pointe, Tap, Jazz, Hip-Hop and Contemporary as well as Pageantry and Zumba. As a dance educator and choreographer for over 25-years, Angela has earned a reputation as one of our areas most successful dance professionals and many of her students have utilized their training at the collegiate and professional levels. Her dancers have earned spots on dance teams from WSU, Hawaii Pacific, Boise State University, Gonzaga University, University of Cincinnati, University of Montana, Simon Frazier and the Seattle Seahawks & Supersonics. Many of her students have also gone on to study in Los Angeles and New York in dance & theater. She has coached a former Miss Teen Washington, many Miss Yakima County Outstanding Teen contestants and other pageant contestants & titleholders. In 2000, Angela formed the Yakima Valley's first youth competitive dance team, Dance Addiction. As Owner & Artistic Director of Broadway Bound Dance Academy, she continues to share her extensive knowledge and passion for dance with dancers from all over Central & Eastern Washington.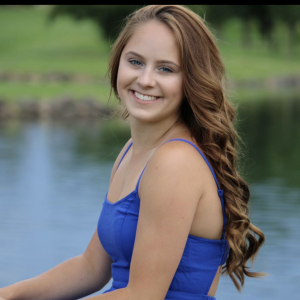 SAMANTHA TESTERMAN
Instructor
Samantha Testerman, AKA Teacher Sam T is the daughter of Kim and Mike Testerman and has 4 other siblings; Chad, Crystal, Summer, and Sean. Sam has lived in Selah her whole life. She graduated from Selah High School, attended YVCC to pursue her degree as a Radiologist, and is now a Radiology Technician in the valley. Sam danced at Broadway Bound for 14 years and competed on BBDA's Competition Team, Dance Addiction team for 7 years. Broadway Bound Dance Academy has become a second home for her and she is so thankful to be a part of the staff while continuing her passion for dance! Sam loves Ballet, Contemporary, & Jazz but her favorite genre is Hip Hop!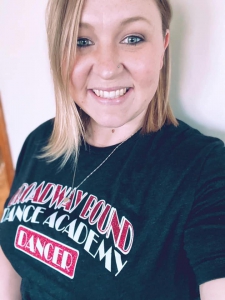 MEGAN WHILEY
Instructor
Megan has many years of dance training through out her career; Megan began dance at
the age of 5 at Kent School of Dance and began teaching at the age of 17. She has
been intensively trained in all varieties and styles of dance including Lyrical,
Contemporary, Ballet, Tap, Jazz, Tumbling, and Cheer. Megan has over 20 years of
teaching experience and over 10 years of competitive dance as well, Megan has had the
opportunity to work with many influential people in the dance community and has gained
an extremely large amount of dance knowledge thru that. She has trained with some of
the top industry chorographers through many dance conventions, master classes, dance
intensives, and work shops. Megan has traveled with one of the nations top talent
competitions in the U.S for several years working registration and tabulation. In doing so it
has given her the knowledge to lead, to continue being self motivated in her teaching,
and always wanting to learn more. Megan strives to show her excellence and experience
in teaching and coaching all ages and levels of dance. Dance is a way of life, and she
is so excited to share her knowledge, passion, and experience with the students she gets
the privilege to teach each day.
LILY RINGER
Office Assistant/Instructor
Our annual Dance Showcase is held each June at the Historic Capitol Theatre in Yakima, WA. We also provide our dancers with multiple community performances year-round.
A new season is underway! Come join the fun!